PRICES 2023
Bangs haircut

€ 7,50

Haircut and Dry , gel or braid up to 2 year

€ 12,50

Haircut and Dry , gel or braid - 2 to 3 years.

€ 16,50

Haircut and Dry , gel or braid - 4 to 7 years.

€ 18,50

Haircut and Dry , gel or braid - 8 to 15 years.

€ 21,50

Haircut and Dry , gel or braid - 16 +

€ 26,50

Braiding

€ 7,50

Braiding with ribbon

€ 12,50

Bridesmaids (in consultation)

€ 25,-

Only shaving (clippers)

€ 15,-
MON

CLOSED

TUE

09:30-17:30

WED

09:30-17:30

THU

09:30-17:30

FRI

09:30-17:30

SAT

09:00-16:00

SUN

CLOSED
OUR HAIR SALON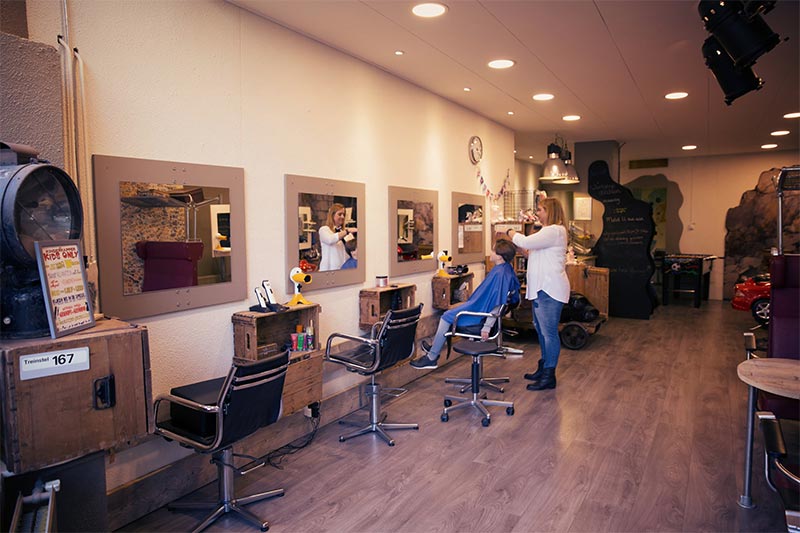 KINDERKAPSALON KIDS ONLY
Kids hairdresser Kids Only in The Hague (Scheveningen district) is well-known in The Hague and surrounding areas for over 25 years. You are welcome with your kids (0-18yrs) to our cool kids lounge. Girls may choose something pretty in their hair such as a beautiful braid, boys can choose a cool gel hairdo. And we have cool cars or motorbike chairs that turn this haircut into a great experience.

After cutting all kids choose a candy or a small gift and and they can play in the balpit or they may play games on our WII.

The hairdressers of Kids Only are all qualified and are very adept at handling children. They are also great in working with kids who are a little bit frightened.

We hope to see you soon at Kids Only
KIDS ONLY CELEBRATES 25-YEAR ANNIVERSARY
The shop is nicely decorated, they are super friendly and patient!

After moving we couldn't find a better children's hairdresser than Kids Only in Scheveningen. My two children are quickly and easily cut and enjoy coming here. The visit is well worth driving the extra 60 km (one way)!
Super nice to come here, especially with kids who hate clippers (read scream) lovely hairdressers that cut

Top shop !!! friendly staff ... Children can play and can choose a nice car or motorbike for their haircut. When they are ready the children can choose a delicious candy. It is always a small party at Kids only!
MEET OUR TEAM SPECIALISED IN CHILDRENS HAIR CUT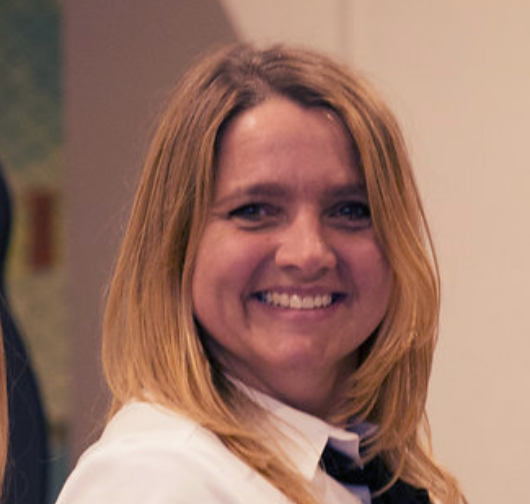 Nathalie
Owner
My name is Nathalie and, together with my partner Paul-Jan, I have 3 children: 2 girls (Jaymz and Maddison) and 1 boy (Bink). I have worked at Kids Only since 1995 and from 2003 onwards I can call myself the proud owner of the salon. I still love coming to work every day, since my days are never dull. The kids are fantastic with their stories, jokes and observations. I am in the salon on Wednesdays, Fridays and Saturdays.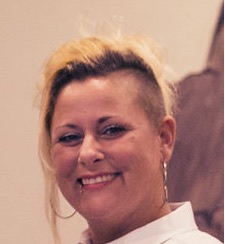 Tabitha
Hairdresser
My name is Tabitha. I live together with my boyfriend Jowa and since 2002 I have been working at Kids Only. I'm always up for a joke and I'm really enjoy myself and I hope to continue to work here for a long time. I work on Tuesdays, Wednesdays and Saturdays. I hope to see you soon.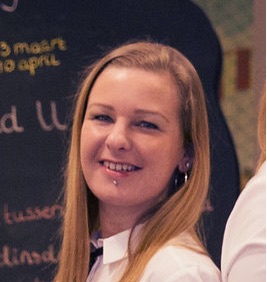 Ilona
Hairdresser
I am Ilona. I have a son (Jaylen) with my partner Maurice. I have been at Kids Only since 2010 and am thoroughly enjoying working here. The chatter and banter of children makes me laugh. I hope to be here a long time yet. I am in the salon on Wednesdays, Thursdays and Saturdays.